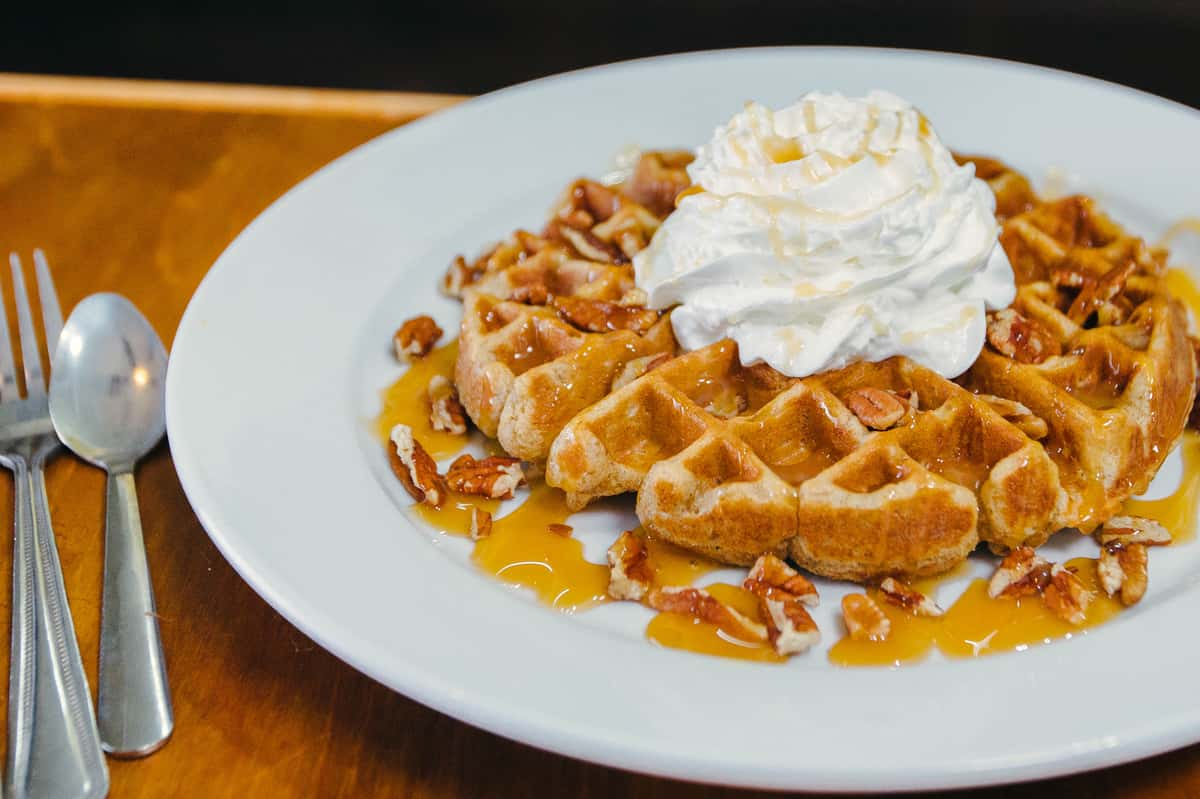 Lunch
Lunch
Salads
Add chicken for $3.00 or shrimp for $4.00
Sandwiches
Served with lettuce, tomato, onion, pickle and a side of homemade hand-cut fries, coleslaw, or potato salad. Upgrade to Mac n Cheese +$2.00
Burgers
8 oz burgers are served with lettuce, tomato, onion, pickle and a side of homemade hand-cut fries, coleslaw or potato salad. Upgrade to Mac n Cheese +$2.00. Add a fried egg to any burger for $1.49.
Daily Specials
All specials are served with a fresh biscuit
Beverages
Adult beverages available
Served 7:30 am - 3:00 pm

Consuming raw or undercooked meats, poultry, seafood, shellfish or eggs may increase your risk of foodborne illness, especially if you have certain medical conditions. Please inform your server of any allergies.